Greeting from the owner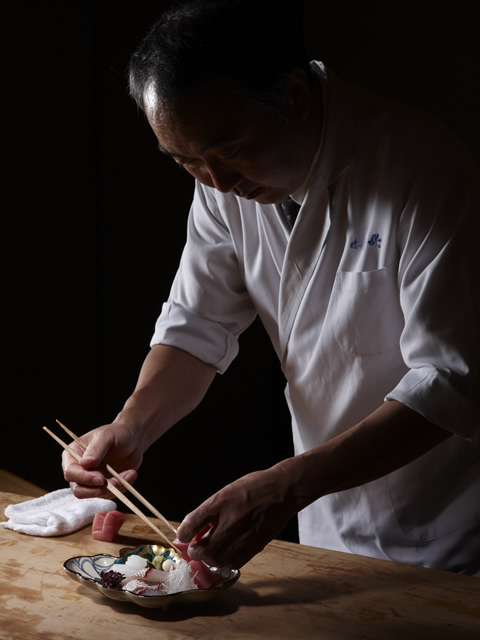 In 1972, Ajikitcho received approval to have the honor of receiving the name"Kitcho" and was later renamed "Ajikitcho". Since the opening of the first restaurant in 1970, Ajikitcho has had an unswerving commitment to carrying on the legacy of a traditional style of Japanese cuisine in Kyoto and Osaka called "Kamigata Ryori". Traditional Japanese cuisine, or "Washoku" was added to the UNESCO world heritage list of intangible cultural assets. Furthermore, we believe that we must energetically work to spread and preserve Japanese cuisine as part of an important aspect of Japanese culture that is represented throughout the world. Ajikitcho's cuisine is always made with the purpose of keeping the legacy and essence of this special cuisine alive. "Ajikitcho Bunbuan" is the third restaurant that opened in October of 2010. The season and the spirit of Kamigata Ryori is well expressed at this restaurant. It means everything to us is for you to enjoy the cuisine, atmosphere, and service as well as take in the feeling of each Japanese season with all of your five senses. Cherish each moment with that special person in your life and savor the delicate flavors of Ajikitcho's traditional Japanese cuisine. Please make yourself comfortable, and enjoy your time at Ajikitcho. Sincerely,
Ryusuke Nakatani
Ajikitcho-Bunbuan(Osaka-Honmachi)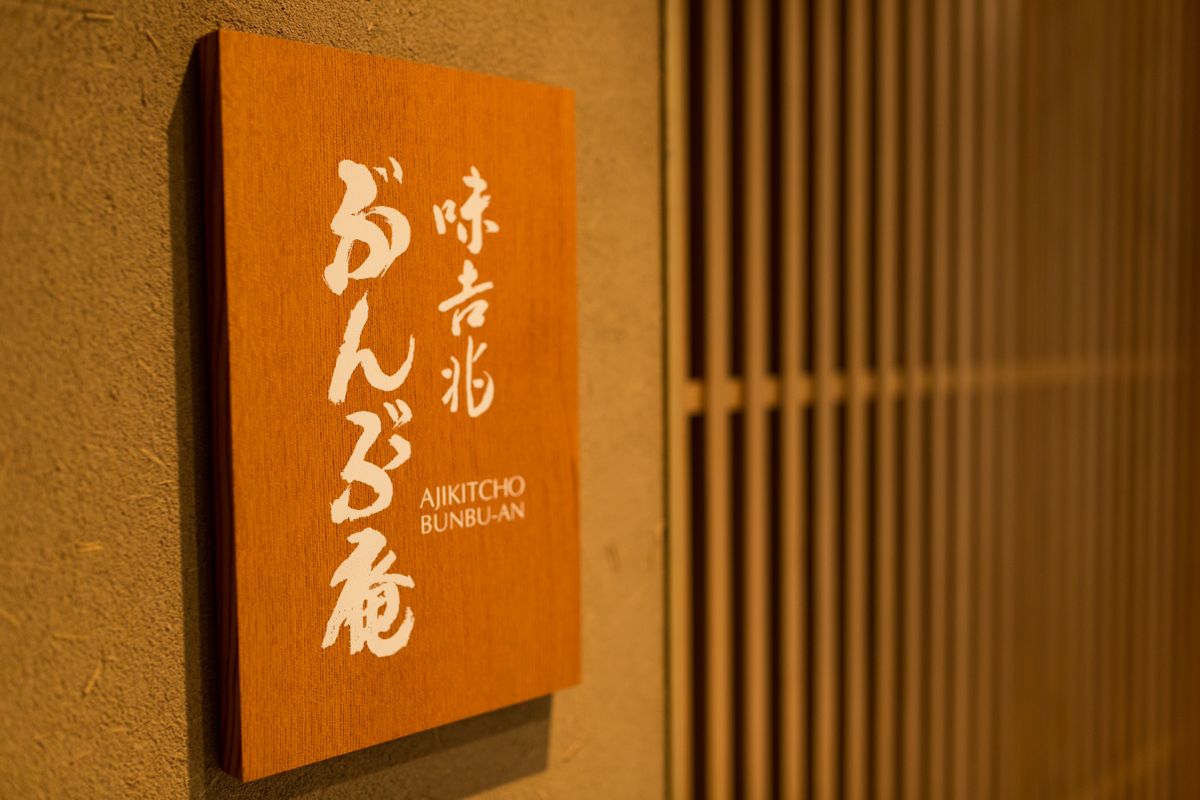 Ajikitcho is modeled after Sukiya-zukuri architecture, a traditional type of Japanese architecture. The Tatami rooms and natural garden beautifully blend together to produce a quiet, and truly unique harmonious ambience. Although located centrally in the city, the natural timber and moss, stones, as well as the luxurious garden, create an atmosphere that is simply exquisite. The garden was created by professional Japanese architects and is so beautiful it elicits a feeling of ancient Japan. The grounds come replete with a stone alley, stepping-stones, a bamboo fence, very soft and see through hand-made Japanese paper, hemp partitions, and a picturesque view from a Japanese Tatami room in the garden surrounded by Aji stonewall.
Ajikitcho Horie(Osaka-Horie)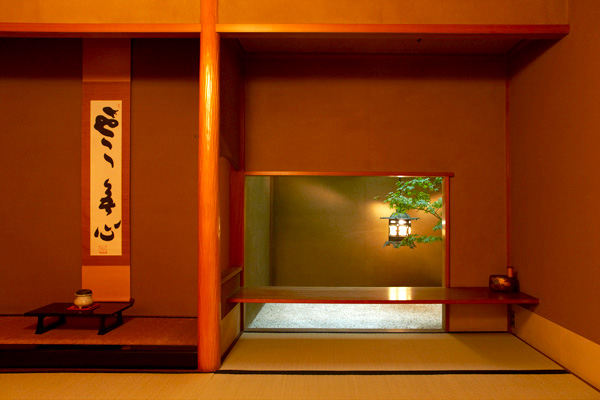 Ajikitcho Horie is located in Osaka Kitahorie, nestled in a quiet house which is perfect for those that want to get away from the stress of the city. Ajikitcho has a feeling of ancient Japan and is a traditional Japanese style building modeled after Sukiya-zukuri architecture (a traditional type of Japanese architecture). Located in the Kitahorie area and surrounded by modernistic buildings, the atmosphere is truly extraordinary. The 30-year-old traditional Japanese style structure is one which elicits an exciting feeling of ancient Japan. Private Tatami rooms are available on the 2nd floor. Tables and rooms are changed and coordinated with each season so that our customers can relax in an oasis of serene tranquility. The comfortable atmosphere makes you forget the stress and the hustle and bustle of the city. The food on our menu is "omakase" (chef's special choice). The chef decides the menu so the menu will change depending on the day. If you have any allergies or special requests, please let the restaurant know at the time of the reservation.