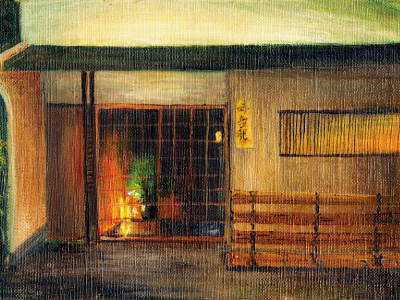 Kitcho was founded by Teiichi Yuki in 1930, and in May 1970 Fumio Nakatani opened a restaurant at the Daimaru department store in Shinsaibashi. In 1972, it received approval to have the honor of receiving the name "Kitcho", and it was renamed "Ajikitcho".
From that time on, Fumio Nakatani maintained an unswerving commitment to the original principles outlined by Teiichi Yuki, one of which was for Ajikitcho's Japanese cuisine to be world-renowned."
Chef Ryusuke Nakatani, the second-generation owner at Ajikitcho, is unwavering in his mission to follow Teiichi Yuki's wish. His creations are always made with the purpose of keeping the legacy and essence of this special cuisine alive.
Traditional Japanese cuisine, or "Washoku" was added to the UNESCO world heritage list of intangible cultural assets. Furthermore, we believe that we must energetically work to spread and preserve Japanese cuisine as part of an important aspect of Japanese culture that is represented throughout the world.
Ajikitcho Bunbu-an and Ajikitcho Horie have won the Michelin award for six consecutive years. Ajikitcho Bunbu-an has maintained one star since 2012 and Ajikitcho Horie has maintained two Michelin stars since 2012.
Greeting from Owner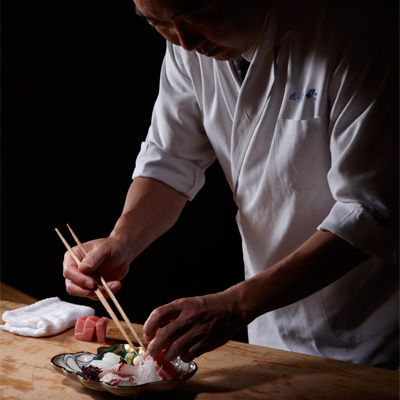 Ajikitcho received the name "Kitcho", from a Japanese cuisine restaurant widely recognized and lauded as one of the most acclaimed restaurants in Japan. Since the opening of the first restaurant in 1970 at the Daimaru department store in Shinsaibashi, Ajikitcho has had an unswerving commitment to carrying on the legacy of a traditional style of Japanese cuisine in Kyoto and Osaka called "Kamigata Ryori".
"Ajikicho Bunbuan" is the third restaurant that opened in October of 2010. The season and the spirit of Kamigata Ryori is well expressed at this restaurant.
It means everything to us for you to enjoy the cuisine, atmosphere, and service as well as take in the feeling of each Japanese season with all of your five senses.
We are sure that you will enjoy each moment with that special person in your life and enjoy the refined taste of our traditional Japanese cuisine.
Please make yourself comfortable, and enjoy your time at Ajikitcho Bunbuan.
Sincerely,
Ryusuke Nakatani
Ajikitcho Menu
Fresh seasonal ingredients are used so the menu changes with each season.
We serve multi-course meals and use fresh seasonal food to make our appetizers, soup, sashimi (sliced raw fish), seafood and a select assortment of wild vegetables and game from Japanese mountains, broiled food, boiled food, rice, pickled vegetables, and dessert. Full-course lunch and dinner is served in order and nicely presented on traditional Japanese dishes.
Every effort is made to accommodate dietary requests and food allergy needs. Please indicate any food allergies or requests when making dining reservations.